China Bans Taiwanese Food Exports Amid Heightened Cross-Strait Tensions
news analysis
Amid rising cross-strait tensions, Beijing has again suspended imports of some food and beverage products from Taiwan, citing "incomplete registration information." Experts believe this is a political move aimed at stifling Taiwan and fanning nationalism during a domestic crisis.
Recently suspended items include biscuits, candy, alcohol and other beverages. According to Taiwan's Central News Agency (CNA), as of December 10, the number of import suspensions has reached 2,409.
China's General Administration of Customs said the suspension was due to "failure to comply with the new customs registration system introduced by the Chinese authorities last year."
Some Taiwanese companies reported that their registration with China customs suddenly became "invalid" despite complying with customs regulations and previously securing qualification codes for imports.
According to Taiwan's Commission on Agriculture (COA), the seafood industry is the most affected.
The COA confirmed on December 8 that 178 seafood exporters have stopped shipping their products to China. The most affected items are squid, saury and four-fingered thread fins.
Taiwan exported 75,000 tons of squid to China last year. The export value is equivalent to approximately $120 million.
China Customs cited several reasons that could constitute "incomplete registration information". Ingredient labeling does not meet the requirements. The production license certificate does not meet the requirements. The company's application does not meet the requirements. The declaration of origin does not meet the requirements. Registration documents not provided as required. The application's product code is invalid or incorrect and does not belong to the food company's registry.
Discrimination against Taiwan
Taiwan's Vice Minister Wang Pisheng said at a press conference on Dec. 11 that the reasons put forward by China's customs authorities may seem plausible on the surface, but there is more to it.
He added that the problem was that the screening criteria were unclear, and that China's customs authorities had not notified what content was allowed and what was not. He said that he could not grasp the logic of the injunction even after comparing the failed applicants.
Wang added that the ministry repeatedly asked Chinese officials why the products did not meet the requirements, but received no response.
Taiwan's Executive Yuan spokesperson Lo Pingcheng said on Dec. 10 that Beijing's move was a technical trade barrier and discrimination against Taiwan.
He pointed out that in November 2019 Beijing proposed new draft regulations for registering foreign food manufacturers. Regulations stipulate that all countries, except Taiwan, can fill out the registration form online.
Additionally, all other countries have an application deadline of June 30, 2023, while Taiwan's deadline is one year earlier.
Moreover, over the past two years, China's General Administration of Customs has banned several Taiwanese agricultural and aquatic products under various pretexts, including pork, pineapple, litchi, citrus, grouper, hairtail, and horse mackerel.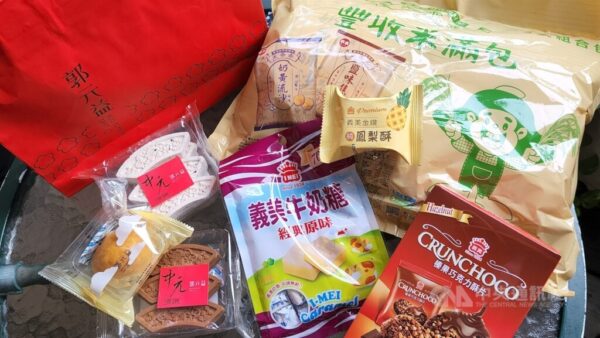 "Undisciplined Trading Partner"
Akio Yaita, a prominent Japanese-Chinese journalist and head of the Sankei Shimbun's Taipei bureau, said Beijing's actions were not due to technical problems, but to outright political crackdown.
"Over the past two years, China has repeatedly banned imports of Taiwanese products, and the situation is getting worse. These actions are nothing but political repression and coercion by business," Yaita said Dec. 11. said in a Facebook post yesterday.
"[These moves] It presents great political risks in doing business with China and shows that China is not a reliable business partner. Making money in China is nothing but "demanding pocket money from the devil." [a business] You may gain in the short term, but 'the devil turns face' can lose everything. "
Yaita encouraged Taiwan not to yield to pressure or compromise in the face of "undisciplined trading partners."
Regarding Beijing's unilateral trade suspension, Zhuge Mingyang, a freelance journalist and China expert, told the Epoch Times on December 12 that the Chinese Communist Party (CCP) was We urgently need a factor," he said, provoking Taiwan. over there.
He said the regime faced a "pressure siege" as countries cut off from China and public dissatisfaction at home over draconian pandemic measures.
On December 11, on NTD's "Elite Forum" television program, Wei Jingsheng, a US-based Chinese pro-democracy activist, said the CCP always tries to incite nationalism among the people in times of crisis.
"At this point, against whom should the CCP instigate nationalism? Japan? America? India? None of them seem like easy targets. Taiwan," Wei said.