McConnell slams Trump as 'diminished,' blames him for making Republicans look 'sort of nasty'
Senate Minority Leader Mitch McConnell (R-Ky.) sharply criticizes former President Donald Trump in new interview, 'undermining' him and blaming Republicans' overwhelming results in midterm elections said to be worthy of
McConnell told NBC News that Trump's candidate in the midterm elections contributed to the idea that the Republican Party is "kind of messy and prone to chaos."
McConnell and Trump have clashed many times throughout the former president's political career. I lost a race I saw as an opportunity.
Both Republican leaders slammed their opponents in an interview with NBC News, revealing the latest bargains against Trump from the McConnell campaign.
GOP wins $1.7 trillion budget deal by cutting IRS funding, but agencies still profit
"In a rare and sharp critique of the former president seeking a comeback within two years, McConnell said Trump's power was waning and called on him to withdraw the Senate primary," NBC News reported. reported.
McConnell told the outlet, "Here's what I think has changed: I think the former president's political clout has diminished."
McConnell may have been pointing to recent polls that show Republican voters are taking Florida Governor Ron DeSantis seriously in 2024, even though Trump launched his re-election campaign last month. I can't.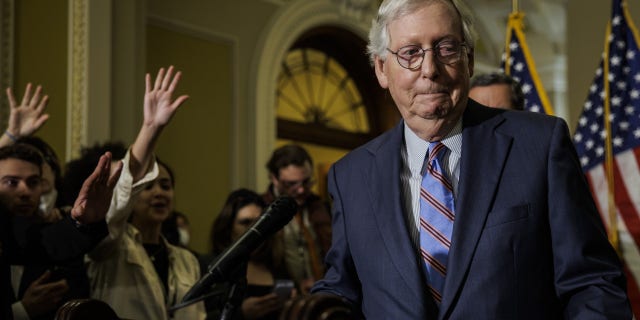 Republicans split in favor of ex-President Trump's 2024 presidential campaign
During the interview, the Republican leader added that due to Trump's political decline, he and his allies in the Senate Leadership Fund Super PAC "are less inclined to accept cards that may be dealt to us."
"We can do a better job with less potential interference. The former president may have other things to do," he said, suggesting Trump should not interfere in the primary. did.
McConnell also alleges that Trump has tarnished the Republican Party's image in the midterm elections, implying that Republican candidates underperformed because of him. The Republican party's slump against moderates is "fatal," McConnell told NBC News.
"We have lost much-needed support among independents and moderate Republicans. It had to do with the way I looked," he said.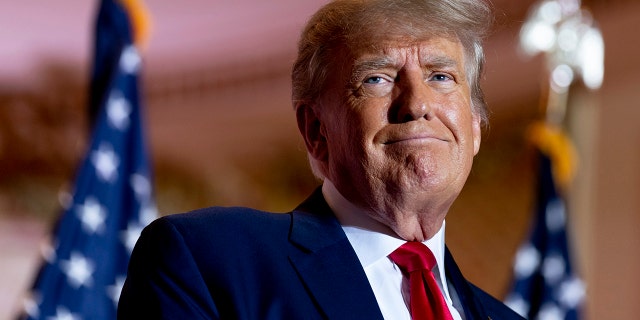 "Strangely, even though a subset of voters didn't approve of President Biden, they weren't able to gain enough credibility to get the majority they needed," McConnell added.
CLICK HERE TO GET THE FOX NEWS APP
Lawmakers also explained why they didn't intervene in more primaries to put in safer Republican candidates. I could have spent a lot of money trying to find another candidate, perhaps with no success, and my conclusion is that in every other state, the cards dealt play."
"Looking at the situation," McConnell believed he had "only two chances to pick a favorite over a flawed candidate."