Chargers' Derwin James Jr. ejected after dangerous hit vs. Colts
Los Angeles Chargers star safety and defensive captain Darwin James Jr. was sent off after a dangerous hit on Indianapolis Colts' unsuspecting receiver Ashton Durin.
When Durin caught a pass from Colts quarterback Nick Foles, James was right there to meet him before the first-down marker. However, he took the lead with the helmet crown and blasted Durin in his head/neck area.
If there was ever an example of a hit the NFL was trying to get out of the league, it was it.
CLICK HERE FOR MORE SPORTS COVERAGE ON FOXNEWS.COM.
James was flagged for unnecessary roughness, a 15-yard penalty, and it was ruled the hit deserved an ejection.
While Durin was sent to the Colts' locker room to be checked for a head injury, James appeared a little limp as he tried to get up after the hit. Sent to a medical tent on the Chargers' sidelines.
Durin was eventually ruled out the rest of the game with a concussion.
Chargers' JC Jackson arrested in Massachusetts over 'non-violent family matter', police say
Just two plays before the hit, James gave the Colts another 15 yards after ripping receiver Michael Pittman Jr.'s facemask off during a tackle.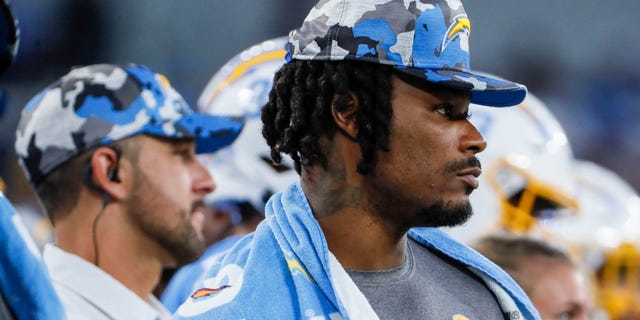 The NFL has made policing these hits to the head a priority in recent seasons, especially among visible and unnecessary tackles such as trolls on passer calls.
NFL great Ladinian Tomlinson defends umpire after week of controversy: 'It's hard for umpires'
There have been some questionable calls this season, but this was a consensus penalty.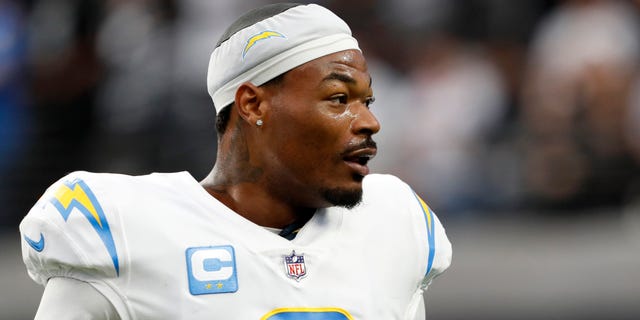 CLICK HERE TO GET THE FOX NEWS APP
James is a key member of the Chargers' defense, having 106 tackles, four sacks, four passes defended and two forced fumbles in 12 games this season.