Top food and drink stories of 2022
First of all, we were agape because of the immediate and widespread closure of restaurants in 2020 due to government orders. Just as we realized we weren't having a bad dream, the aftermath of last year's pandemic began in the form of labor shortages, disruptions to his chain of supply, and a rise. Business costs began to rise.
But many restaurateurs can affirm that it was all child's play compared to the difficulties that have worsened this year. Despite historical challenges, the local restaurant scene is proving to be as strong as ever.
Here are the top food stories that Gazette readers were obsessed with:
1. Cracker Barrel, Formerly Considered Cedar Rapids Location
The popularity of this story has proven one thing about Cedar Rapids.
Almost everyone and their mothers have asked when we can get our hands on the Cracker Barrel.
Readers didn't like the answer.
"We've considered Cedar Rapids in the past, but at that point we decided not to move forward anywhere," a representative responded.
By March, Cedar Rapids realized that there were more independent local restaurants than chains. We know how to support locals.
But clearly, many of us can't get enough of Cracker Barrel either.
2. Flanigan's in Coralville is closing
Earlier this month, news of the closure of Flanigan's Bar & Grill in Coralville made headlines.
It's unclear exactly when this Irish-themed pub closed, but it has had a long history of 32 years since it opened in October 1989. This is well beyond the average lifespan of local restaurants.
A sister restaurant in the same building, Iowa River Power, is still in business with owners David and Danise Petsel. The Iowa River Power opened in his 1977.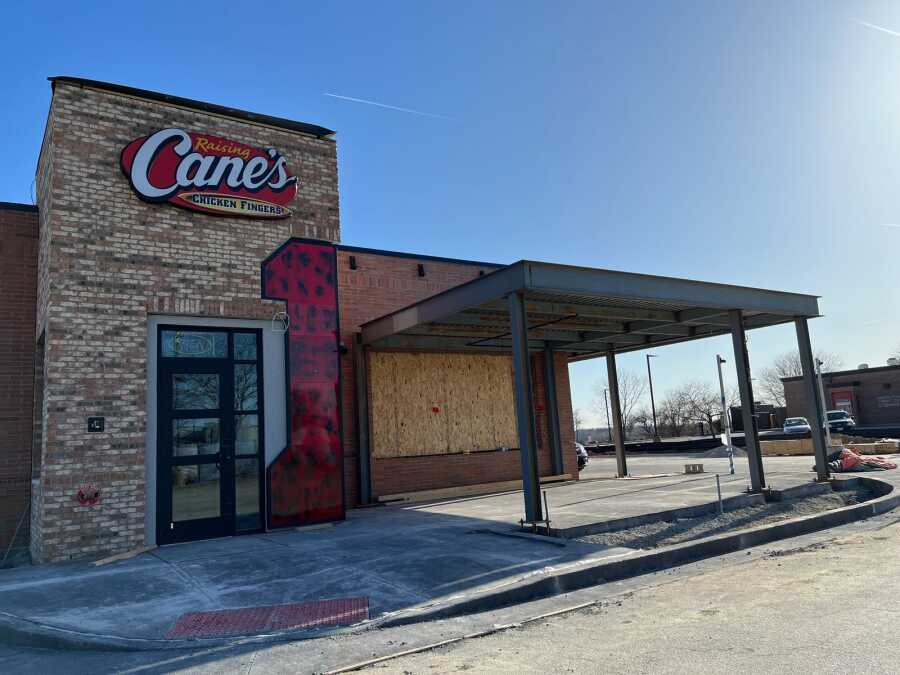 3. Raging Kane's plans are back in a new location in Cedar Rapids
When Raising Cane's opened its first Corridor in Coralville in April, some chicken finger fans seemed to be the envy.
Four months later, a vacant lot sign brought renewed enthusiasm to the Cedar Rapids project, previously thought to be a failure.
In August, a representative for the chain said construction had begun at 230 Collins Street, NE, next door to Mr. Car Wash.
Previous estimates had slated the new location to open in late December. Construction on the building has progressed, but the opening has been postponed to March 2023.
4. New Pizza, Italian, Steakhouse and Taco Restaurants Coming to Cedar Rapids
Epic Catering LLC has a number of new openings planned for this year, including three restaurants at 319 Seventh St. SE.
Midtown Reserve, one of three restaurants, launched an upscale menu in October by reservation only.
Two other concepts, Tipsy Tomatoes and Siena Italiana, have yet to materialize.
SKO Tavern & Tacos opened at 203 First Ave. SE in June, bringing its new late-night menu to a prime downtown location.
5. Former BurgerFiend Becomes Breakfast Barn and Lunch House
BurgerFiend's second Cedar Rapids location will close in July 2021, becoming The Breakfast Barn and lunch House at 3980 Center Point Rd in July. NE.
The building, which was BurgerFiend's only location for several years, closed abruptly after BurgerFiend reopened to its original location in March 2020 at 2020 16th Ave. SW, and is still in business today.
The new restaurant features fresh-squeezed orange juice, roast chicken, your favorite "All-Star Barn Menu" and curated home-cooked recipes.
6. SuYu Pei Revives Pei's Ohana Mandarin Legacy
Many readers were disappointed to hear that Pay's Ohana Mandarin on 6th Street Southwest is closing in June 2021.
In February, former manager David Pei decided to open his own venture with his son to continue the legacy.
Diners can get the Pei fix at 3200 16th Ave. SW, Suite D, Cedar Rapids.
7. Former chain manager opens Navajo frying pan truck in Iowa City
In July, a new food truck brought a new type of food to the Corridor.
Owner Daniel Velázquez combines influences from his upbringing to use his food to write love letters to Arizona's indigenous Yaki tribe and sprinkle it with Chicano flavor.
The bread served here is true to the fluffy-style pans found throughout the Southwestern United States, rather than the denser styles found in the Northwest. A must try for lunch, dinner and dessert.
8. Jethro's BBQ Plan Coralville Open
Jethro's BBQ is planning an eighth Iowa location. Coralville will soon be our first operation outside of central Iowa.
The Iowa barbecue chain is 75 Second St.
The restaurant is expected to open in the spring of 2023, according to a job listing for a new location manager.
Jethro's is also planning new stores in downtown Waterloo and Des Moines.
9. Iowa City's First Plant Bar Flowers
When the Green House opened in August, a new trend finally took off that reached Iowa.
With alcoholic beverages from green-thumbed bartenders, the lush space is a break from the hectic pace of other watering holes. Here, floor-to-ceiling windows and flowers bring oxygen and tranquility.
"My goal is to make this a very calming space, but also a very fun space," said owner Emily Salmonson. "We want people to enjoy a glass of wine or a cocktail in the comfort of a place that is very open and vibrant, unlike your typical downtown Iowa City bar."
10. Sacred Cow turns Oak Hill Jackson's old church and disco into a full-service restaurant
Come on, keep the cows. They are waiting for you at every corner of the Sacred Cow Tavern.
With the theme of taking the fast food chicken sandwich chain's finicky to new levels, the Fun Not Fancy restaurant group has stamped its signature on the new neighborhood's saucy interior design.
Soups, salads, sandwiches, and burgers form the base of Sacred Cow's menu, which features a friendly neighborhood bar and grill atmosphere. Most of the dishes weave in the warmth of familiarity with a novel twist that Fun Not Fancy seeks to incorporate into every menu.
Comments: (319) 398-8340; [email protected]