Greenville — It happened quietly. This was partly intentional, partly because the owner of He COS, a new whiskey bar at 109 West Stone Ave., wanted the place to feel.
With COS, Jarvis Nealy wants a relaxed, unpretentious space to enjoy a cozy and interesting spirit. COS products focus on lesser-known and hard-to-find spirits in a collection that includes rum, gin, whiskey, scotch, tequila and over 147 bourbons. All hand-picked by Nealy, at least 100 drawn from his own personal collection.
"This gives you the opportunity to go somewhere else without having to go downtown," Neely said. "If you're thinking of trying it, but he doesn't want to pay $70 for a bottle, or $140 for a bottle, come here and try it."
The idea for COS came from several things. It's the pandemic that made the former Coffee on Stone space occupied by COS available, the desire to offer something unique to those in the neighborhood and beyond, and her Nealy's extensive spirits collection.
Neely's wife, Dana Loewy, who owns Downtown Coffee Underground, opened Coffee in Stone Weston in 2018. She also opened a pizza-focused restaurant next door, Her Piece of the World. But while World Piece found a rhythm, Coffee on Stone just couldn't.
After the coffee shop closed, Neely and Loewy put together ideas for other uses for the empty café space. Neely immediately thought of his own collection of spirits. His collection of over 500 bottles from all over the world has been amassed over 40 years.
With empty space and a great deal of appreciation and knowledge, Neely suggested a whiskey bar that offered a laid-back, unpretentious atmosphere while still offering an opportunity to explore the world of spirits.
COS has no television, no bright lights, no loud music. Instead, the space is cozy and small. Great for having a conversation, Neely said.
The cocktail list follows more classic styles, including paper planes, gimlets, martinis, and whiskey sours. At COS, Paloma is made with squirt, a grapefruit-flavored soda, rather than grapefruit juice.
"You can go anywhere and take half an hour to get a drink," Neely grinned. "Watch someone put smoke in your glass, or light a pecan and put a cup on top of it.
"What we were looking for was an old-school, retro, carefree, laid-back, classic vibe."
COS opened quietly in late October, with offerings containing many of the spirits Nealy has collected from around the world, along with many lesser-known and hard-to-find offerings.
The idea behind our curated collection is to try things people may have heard of or wanted to try but never thought of spending hundreds of dollars on an entire bottle. It's about providing opportunities.Nealy also hopes that COS will give people a place to discover new likes.
The menu includes an impressive list of spirits available in 2-ounce pours. To promote the idea of ​​familiarity and discovery, all single-pore spirit prices include tax and the price for use in cocktails. Same $14.
"Everybody's heard of Makers Mark, Makers Mark 46, but have you heard of Hevens Door?" Neely said. "It tastes the same as Maker's Mark, but better."
You'll definitely find Jim Beam and Makers Mark at COS, but the beauty lies in a variety of lesser-known brands and newer brands in South Carolina. For example, Kentucky's Rabbit Hall, which makes bourbon and bespoke gins, won top honors at the San Francisco World Spirits Competition. There's also Taconic, a brand from New York that just became available in South Carolina.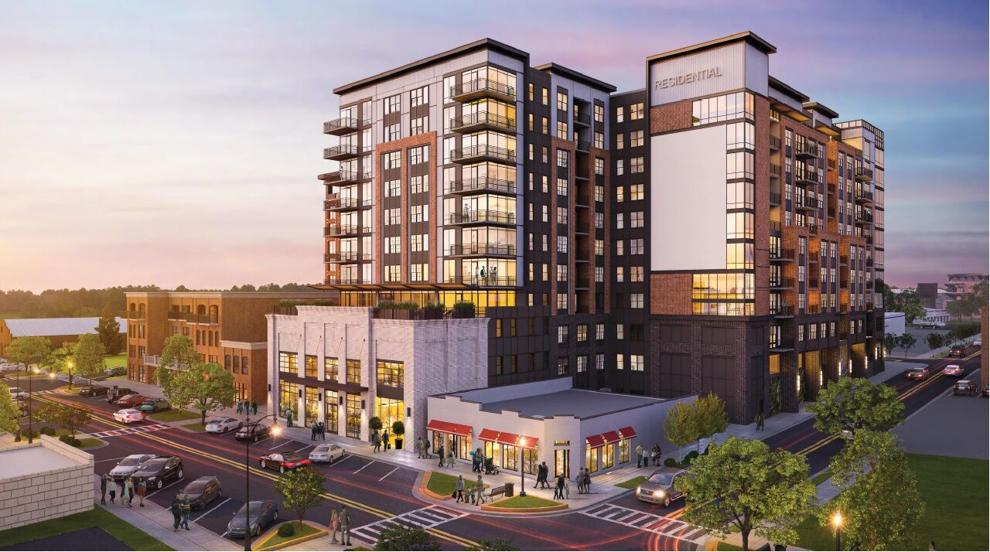 For those looking for something familiar, it's fine, Neely said. And that world is getting bigger and bigger. Ultimately, Neely hopes to add flights as well so people can try different spirits side by side.
COS does not serve food, but you can order from World Piece next door. You can also order wine and beer at World Peace.
Going forward, Neely plans to add barrel-aged cocktails to its menu. He is currently working on a series of Manhattans that will be completed in mid-January.
He accepts suggestions for spirits to carry.
"I hope people will try something a little different than what you're used to," he said.
COS is located at 109 West Stone Ave., Greenville. Our current hours of operation are Thursday-Saturday, 5-10pm.