Ohio State losing Marvin Harrison Jr to concussion on hard hit 'absolutely' had impact on game, coach says
Ohio State wide receiver Marvin Harrison Jr. got a huge shot from a Georgia defender late in the third quarter when he tried to catch a ball from CJ Stroud aimed at the back of the end zone. rice field.
Harrison attempted a last-minute catch, but was met by Javon Bullard and the star receiver went down for a down. He left the game with a concussion and did not return, Ohio State won his 35-24 when the injury occurred and he ultimately lost 42-41.
CLICK HERE FOR MORE SPORTS COVERAGE ON FOXNEWS.COM.
Ohio State coach Ryan Day said after the game that the loss of Harrison had a huge impact on the outcome.
"If you say losing Marvin impacted the game, it absolutely did," Day said via ESPN.
TCU wins Michigan in Fiesta Bowl, causing biggest upset in CFP history
Bullard was initially penalized for being targeted, but the call was later overturned. Day was unsure if it was right to overturn Cole, but was a little embarrassed because Harrison had a concussion.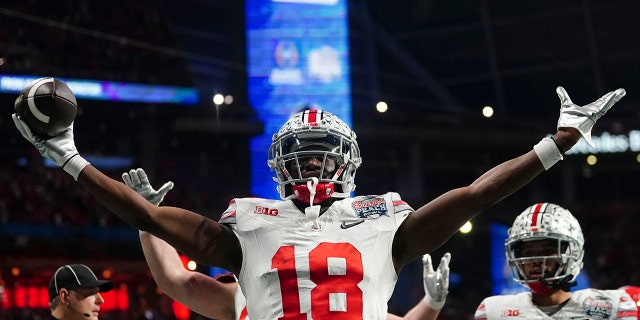 The starwide receiver said he was fit enough to return, but his trainer kept him out.
"It was just a regular hit. I felt good enough to get back into the game."
Harrison finished with five catches for 106 yards and two touchdowns.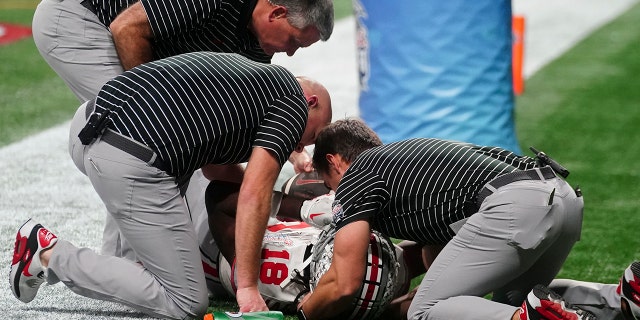 CLICK HERE TO GET THE FOX NEWS APP
With the loss, the Buckeyes finished the year 11–2. I'm on a losing streak.