Sweden's Trakt Forest Hotel Is A Rustic Woodland Retreat
Sleep on the forest floor between trees.
There's certainly something to be said for escaping into one of the finest luxury hotels for luxury, but what if you want your vacation to be a little more rustic? The Trakt Forest Hotel literally towers over the occasion. A tranquil cabin suspended above the forest floor surrounded by Swedish pines.
Designed by architect Gert Wingård, the tucked-away wooden cabin in Sällehägnad, Sweden promises an experience that (according to the hotel) 'will take you away from the stresses of the city'.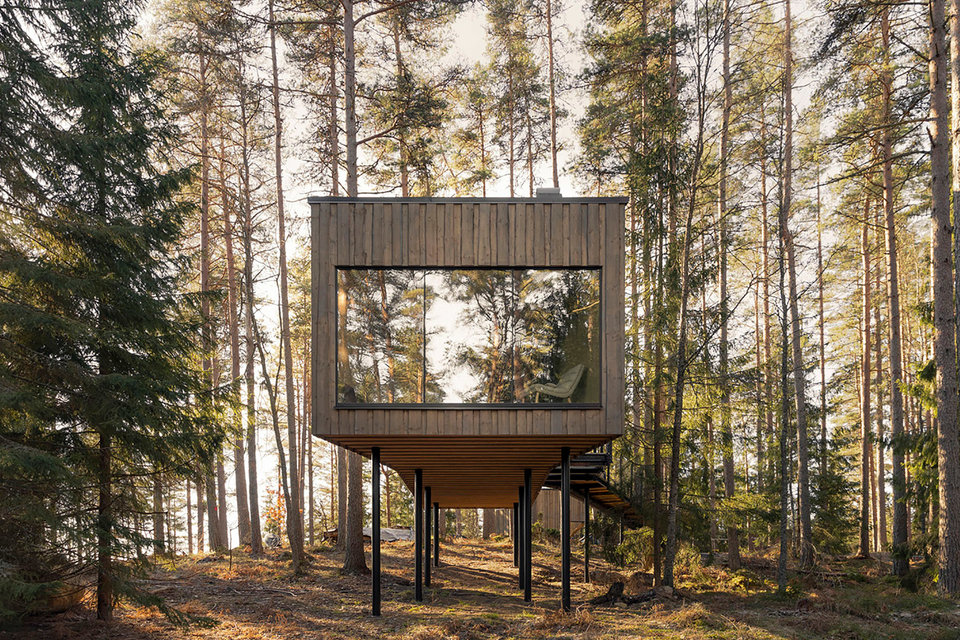 The eco-retreat is described by the architect himself as featuring "floating rooms." This is the latest envy getaway to hit the market. Trakt will open in July 2022 and already looks like a very compelling travel experience.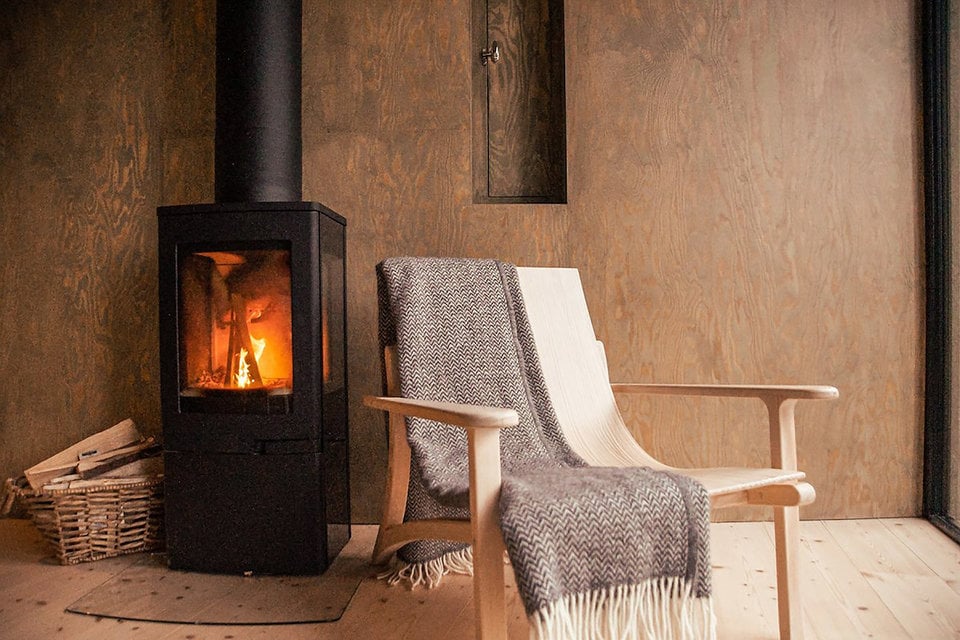 Family-owned land provides the space for the Trakt Forest Hotel, featuring five beautifully appointed wooden cabins with touches of luxurious and rugged Scandinavian design.
Spacious windows offer panoramic views and the destination lends itself more to 'glamping' than the typical 'off-grid' trip.
The facility is also looking inward when it comes to sustainability, using locally sourced ingredients in its Trakt Kitchen and reusing fire-damaged wood throughout its extensive grounds.
The main lodge is charming, warm and rustic, offering a premium experience even when you unplug it. Trakt Kitchen itself should be the highlight of your trip to Sweden.
The kitchen does everything their own way, from smoked meats to stewing their own jams to using other natural ingredients from the surrounding area.
Perhaps the best part is that the rates are much more comfortable than expected. You can stay at the expertly crafted Trakt Forest Hotel from $375 per night.
Although the experience might seem too remote, the hotel can be reached by taxi from Nässjö station or by rental car from Växjö airport (1 hour flight from Stockholm) or Gothenburg/Landvetter airport.
If you ask us, it sounds like the stars are aligning for a remote yet surprisingly accessible Swedish forest getaway in 2023 and beyond.
Tags: boutique hotel hotel luxury hotel luxury travel style travel